Patients
Patients, who are infected or highly suspected with the COVID-19 virus, should wear masks and put on other PPEs to prevent spreading it to someone else.
Healthcare Personnel
The protection of healthcare personnel from infectious disease exposures in the workplace requires a combination of controls, one of which is the use of PPE.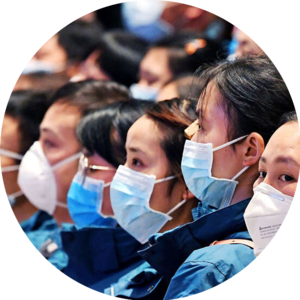 General Public
General public should use PPEs as well if they are essential workers or have to perform eseential activities in the public areas.